See, back when I was around 6 or so, I was that kid who would stare in awe for 15 minutes at the DDR player(s). You got skillz Monty. You got skillz.

Okay so anyway, as you mightve been able to tell, there hasn't been much news. Well, not till today that is! Haha wow. I'm feeling a little hyper. How bout you? Im hungry......

Erm.... anyway Hunger Games News : Okay so I told ya'll know how I told you about the Hunger Games Soundtrack being released March 20 a few HGNs ago right?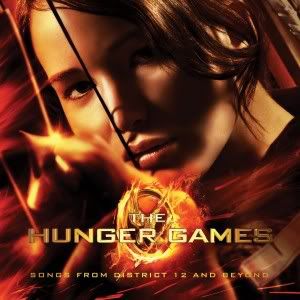 Well now it's finally up for preorder! Already put mine in at Amazon. You can also preorder at Barnes and Noble.

They've also released tracklist -

Safe & Sound (feat. The Civil Wars) by Taylor Swift
Eyes Wide Open by Taylor Swift
Abraham's Daughter by Arcade Fire
The Ruler & The Killer by Kid Cudi
Run Daddy Run (feat. Pistol Annies) by Miranda Lambert
Kingdom Come by The Civil Wars
One Engine by The Decemberists
Take The Heartland by Glen Hansard
Lover Is Childlike by The Low Anthem
Dark Days by Punch Brothers
Tomorrow Will Be Kinder by The Secret Sisters
Just a Game by Birdy
Oh Come & Sing by Ella Mae Bowen
Rules by Jayme Dee
Reaping Day by Carolina Chocolate Drops
Give Me Something I'll Remember by Neko Case
Video Safe & Sound (Bonus Video) by Taylor Swift

That's all for today, so let the odds be ever in your favor!