I've returned from vacation. (Actually, I came back 3 days ago, but I chose to write a journal now 'cause I forgot. I needed an excuse to do one, anyways.)

We were only at South Carolina for 4 days, since my brother decided to do some college campus-touring during the trip there. Hilton Head itself was pretty uneventful, as well. What I did there basically comprised of me getting stoned (literally), attacked by fish, finding remnants of a satanic cult, and growing claws. All of which are true, I just like to exaggerate a bit here and there.

I did manage to make my mark on an open chalkboard there, though.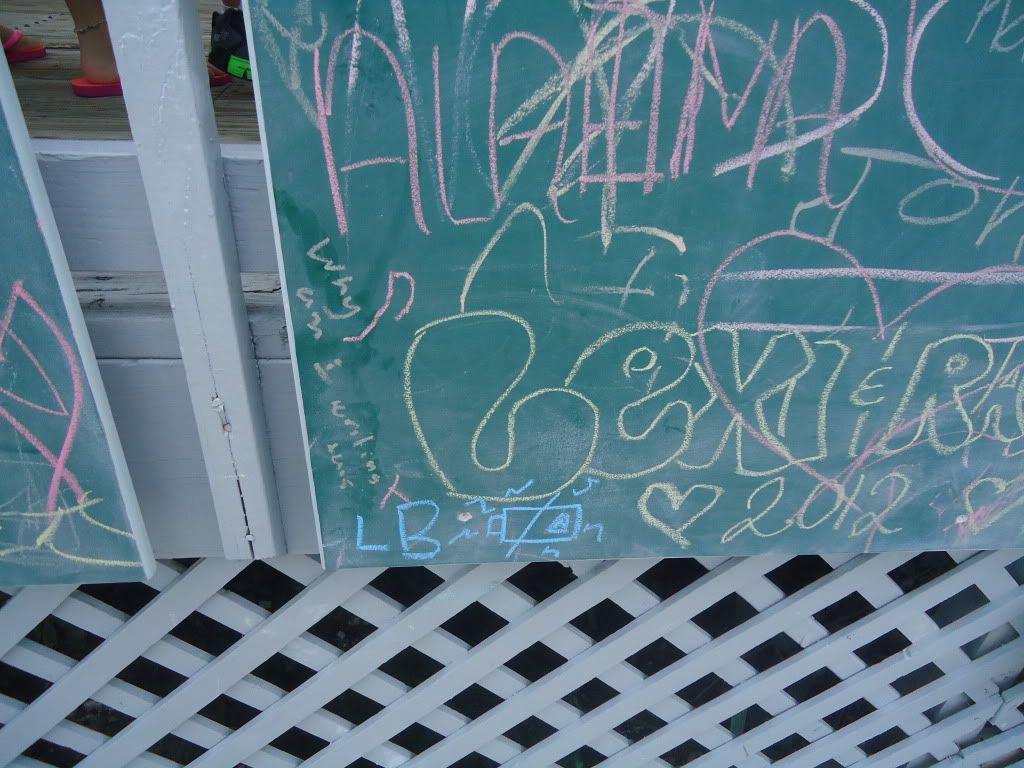 Also, I'd like to point out that I may decide to take a short break from RT. I'm going through one of my annoying weird-schizophrenic periods of depression again, and that means no LITZA, journals, or any of that other fun stuff. Or maybe that would be completely unproductive and I should just stay on.

Who knows. Regardless, I feel as though I need to find the time to meditate on some stuff.

Meditating...