I wouldn't be giving this attention if I did not find the backlash through Crunchy rolls tweets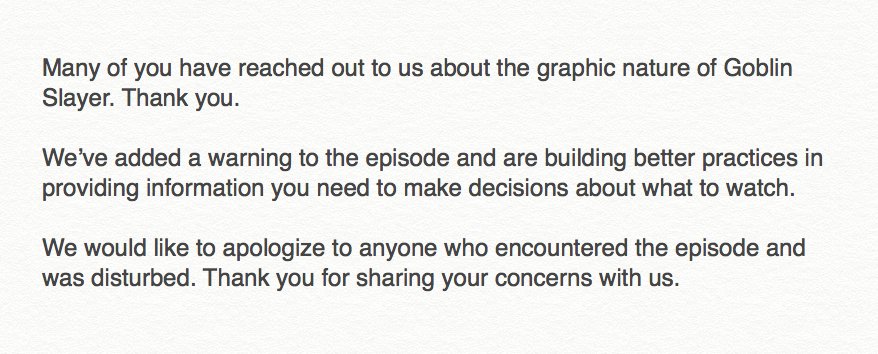 So yeah the emerging genre of "Hey look at these cute characters getting thrown in this dark story" Ie: Girls Last Tour, Madoka, etc while limited there is a market for it. While interesting its still an MMO fantasy setting which I'm already getting with Overlord so this is kind of a hard maybe but I'll get back to this when we're not getting MMO themed series anymore even if its tonally dark. 
Also heres my limits for some reason Devilman crybaby is hard for me to watch but Rainbow I could read no problem. Strange.