Hello lovely people!
We're halfway through another week, but we have some exciting events coming up. As mentioned before, this weekend is our RT Florida Holiday Party! Bring some booze, bring some presents, join us for fun and holiday cheer!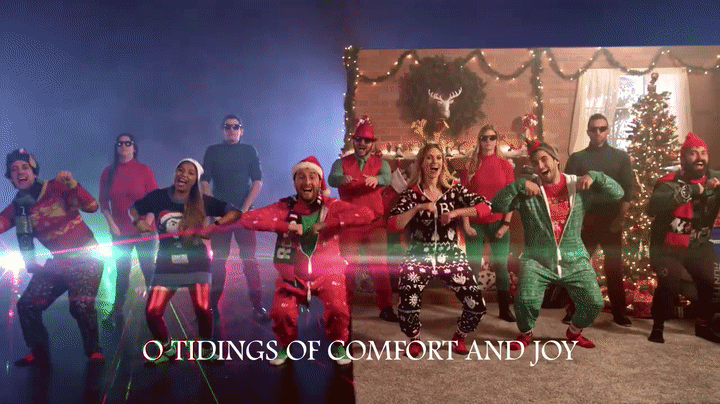 For those in South Florida, earlier that day (Dec. 10th) RWBY Cosplayers of South East Florida will be hosting a meet up and photoshoot at Paradise City Comic Con. If you're dressing up or just want to hang out with some totally cool people, stop by! Details can be found here:
https://www.facebook.com/events/1024068957739485/ 
Hosted by one of our very own members, we finally have a Dungeons and Dragons thing going. It's a start up campaign, so even if you're not sure how to play, stop by and learn the ropes. Even create a character!
https://www.facebook.com/events/919282518201865/ 
Then the following week is RT Community Day. Don't forget to show your pride, make tag us in a photo of some merch you got from Black Friday! And of course, be sure to join us for our Community Game Night with RT New York and friendly GTA V games!
https://www.facebook.com/events/144058532741505/

We've had a few questions about Extra Life prizes and follow up. We are fervently working on the highlights video; even with 2 people, it's still 25+ hours of content to sift through and edit. We will get it done. We're also using this chance to tally up all the stretch goals we've promised to your guys. Some were fulfilled on camera, and other are still to come. We'll keep you all updated on these as we're about to release them. Finally, the prizes. Some people have already received theirs, and the next batch will be shipping out in the next couple of weeks. For the prizes from the actual RT Store, we're still waiting on the shipment to come in and as of this point don't have a timeline on them, but will be sure to keep you all in the loop as much as we can. You will get your prizes!
We also have our most recent Carpe Boredom video up of an Amiibo Unboxing. Check it out below!
By the way, did you catch us in the most recent AHWU? Happy holidays everyone!
Find us in other places on the web:
The RT Florida Crew