Got a little email telling me I can look at the Beta site of this site. 
Julie they want your words of wisdom! Isn't that great?

RT is all like:
And I'm like: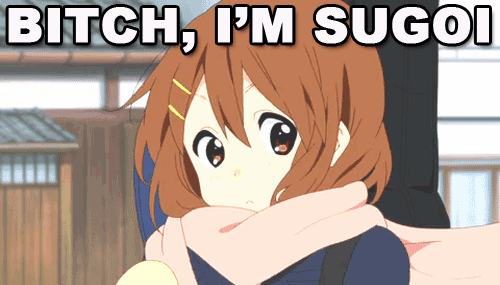 Apparently I signed up for this? 
What I see:
Burnie's huge face.
I mean it's basically more mobile friendly looking... and black? 
I guess they put in a new video player? I honestly can't tell.

Browsing is very touchpad-y
And it's, uh, netflix-y.
What I also see:
They haven't done anything to the community side yet, the link just sends you here..... which is a huge wtf. How many times have we asked for them to fix the community side of this site?
Are the notifications still gonna crap out every time RWBY fan invaders come to the site?

So... What the hell is the goal with this beta site?

All they're doing is changing the layout again.
¯\_(ツ)_/¯
わかりません 笑

Since I can only put in 255 characters of "feedback" for the beta site, I'm writing this here.

I'm sure they're working very hard. I know website stuff sucks sometimes.
But I mean.......... how many years has it been? (-_________-)'
I'm allowed to ask that, because I'm old and senpai.
IN OTHER MARTIAN NEWS:
So I decided to put a "best of" album out for my piano music... with a twist. This one is going to be on itunes and other platforms as well (soon hopefully). It is also gonna have a sync license to it. That means that anytime someone uses my song on their youtube video, I will make money from the ad revenue. 
Do I hope I become a millionare. Omg yes.
But if I make just a bit of money a month, I'd be happy too.
So all you content creators out there USE MY MUSIC: Classic Piano Collection from the Princess of Mars