{6/21/2017 16:12PST}
This #RTXcited blog is the beginning of the series for #RTX2017.  Since it's from me you can mostly expect it to be ridiculous with kernels of things that are nice to know.
So, at a few weeks left until RTX, I don't have so much on the level of plans but I've got plenty of facts and ideas to share because this will be my second trip down to Texas for the best gathering of an internet community around.  I also feel writing all of these out might foster further discussion, questions, and RTXcited entries.  So, let's start the list of fun facts:
-I'll only be down for the three days of the convention.  It's unfortunate because I've got a lot of friends who I only really see in Austin and I'd love to visit with all of you.  But, it's a work thing and I'll be taking the red eye in and out (more so in).  So, if you see me, please come up and say hi.  This is me by the way, and that brings me into my next point: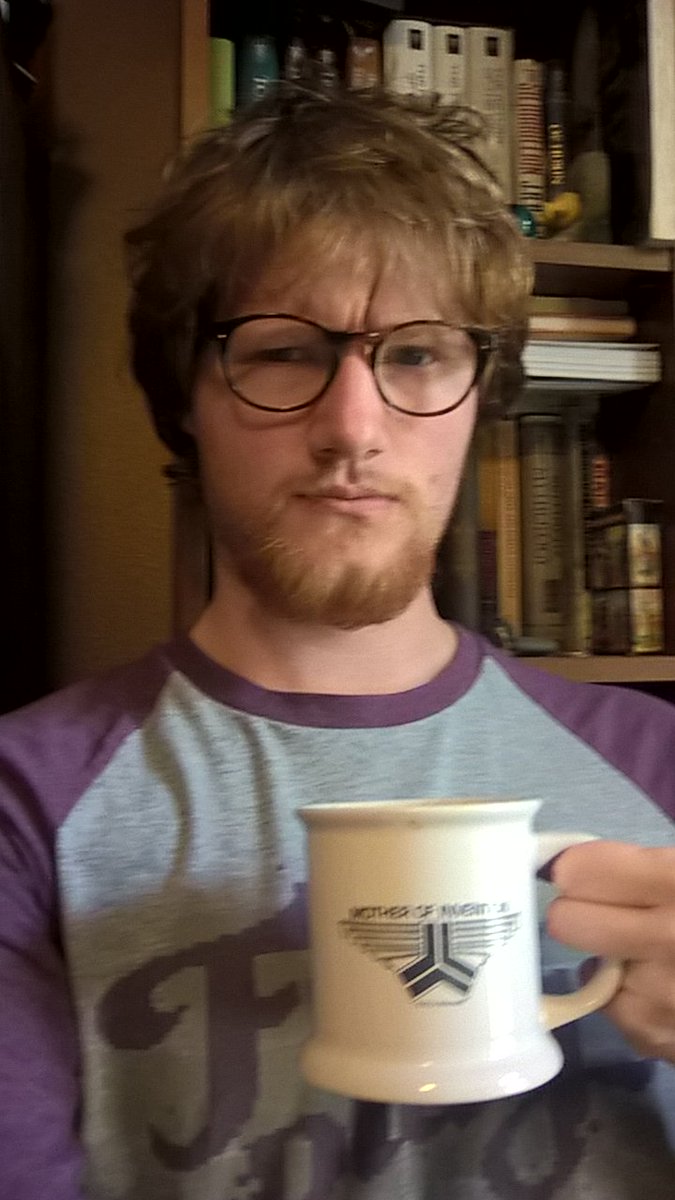 -There will be a more detailed post about this down the line, but there's more than just my classic shady smirk under thick frames and ginger hair that'll help you recognize me on the floor (and I may get a haircut between now and then (y'all will get updated on that)).  The easy thing to recognize me on the floor is I plan to cosplay (casually at least) all three days (quite a step up from my one day of Deadpool last year).  The days and levels of costume are still up in the air, but I've got three RT characters ready to roll.  Casual Mad King: my brother got me a Black Watch kilt for my birthday last year and I've got a crown and Ryan Achieve Shirt ready to go.  Camp Camp Camp Councilor/"David:" Shouldn't surprise anyone a happy ginger got his shirt last RTX and exploits it and his dark green shorts as much as possible.  Hair gel, maybe, but we'll see.  Epsilon "You Gotta Have Faith" Church: I am very proud of that jacket and wear it all the time, but the full "costume" is something else entirely. We'll see how long I can last in denim in Texas in early July.  I'll be doing this on RvB panel day.  (Started writing this before the schedule was released.  With that in mind, here's my "official" "cosplay" schedule.)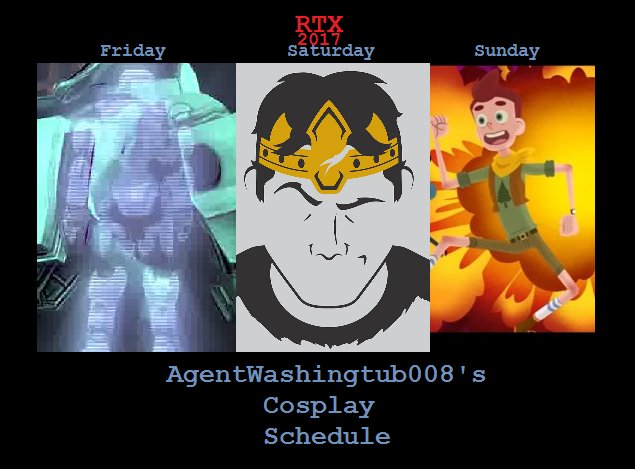 -RTX is a full long weekend put on by a fantastic online entertainment production company, but even that comes with some down time.  Especially when it comes to waiting for panels, bring something you can just sit with or play with other people with.  Sure there's MBD and other things RT related, but I'll be up to my old tricks some too and have a few decks of Pokémon cards.  I don't exactly play strictly tournament style (the easiest way to casually play it).  Because it worked well enough last year I'll be bringing more decks for other people to use than just the  "Toxic Beasts" one from last year.  I'm thinking my classic "Mental Shock" and "Dark Rocket" decks as well.  We've got options, I may go over them sometime soon.  I haven't really been a hand-held guy since I beat Kingdom Hearts: Birth by Sleep on PSP, so I've gotta have something right?  I'll probably be down to play your games too.  Except Magic…
Other things you can do in lines/in down time are: chat with your neighbors, check twiter and group messages (because coordinating with others is important), take a little rest,  have a snack, and organize your own things and plans.
-Did you read my FUNpacking of the RWBY trading cards?  I've got a few of those that I'd be willing to trade, and they'll be with me too.  I'm also going to have other merch on my person, both the stuff I buy and the things I'm bringing around to get signed.  You're going to have stuff you won't want to carry so bring a pack of a sort.  You get a free gym bag with your badge, but it's not that big.  I'm still figuring which I'm going to have, but you should bring a decent sized pack for not only your merch, but for some basics as well.  This includes a snack, liquids, a charging log or two, and things you need for health.  I'm bringing a small thing of Star Wars Band-Aids, and probably a couple of notebooks. 
-I am very excited.  Not just to be down there, but to see all of you people and to have interactions and situations I don't expect.  It's good to have plans and things you want to do, but it's important to be flexible and open to the experience based on priorities, not a checklist. For example, the one panel I have prioritized above the others is the RvB panel, my autograph session ends at 3:30.  I'm willing to put aside the rest of that afternoon towards getting to that.  It means I might miss Meg walking the floor or a chance to play Tetris with Jack, but I'll be in line with awesome RvB fans I can talk to.  There are trade-offs.  And if I somehow arrive after the RvB panel has been capped, I have a whole few hours opened up.  Maybe I'll check out this year's interactive experience (Personally I hope it's not ____ Little Roosters themedbut that's just me .(It's fun but I've never been able to get as into the ARG part and I fall off…)) 
The point is, you can have things you want to do, but RTX is best when you let it happen.  I met people waiting for panels, I stumbled upon "wnning" that Pizza Hut Skateboard from playing The Simpsons Arcade with Greg Miller, I found all my guardian friends around the hall, there was a Grif Ball challenge I had no idea about, and more. 
I do have a quest, but it's a long time forming and it's just something I need to keep an eye out for.  And if we're ever together and you see a Founding Father in the wild, tell me. 
- There's of course some basics too, things to make sure you're happy and healthy.
--Make sure people know where you are for your own safety and their peace of mind
--Respect other people
--Do what Guardians tell you and don't be afraid to ask them for help
--Wear sunscreen
--Keep yourself fueled (eat the free Pizza Hut)
--Clean up after yourself
--Get some sleep
--Keep yourself clean
--Be aware that the RT cast and crew have all sorts of obligations at the event they are hosting.
--And, as always, have fun.
That's all I can think of for now.  Are you RTXcited?  Do you have anything in mind?  Any particular questions about the event or my planned trip down?  Let me know in the comments.
Next time we'll talk packing and actual things.
-008
EDIT P.S.
Rather than keep moving in circles around something square, I'm going back to basics and moving forward. 
Also, about the delay of Red vs Blue: Rec0very; as much as I love my little fan work, I've been dedicating some time to other more original projects and want to know if anyone is interested in me continuing to post the comic script here?  I will if anyone wants me to. 
TAG BAG